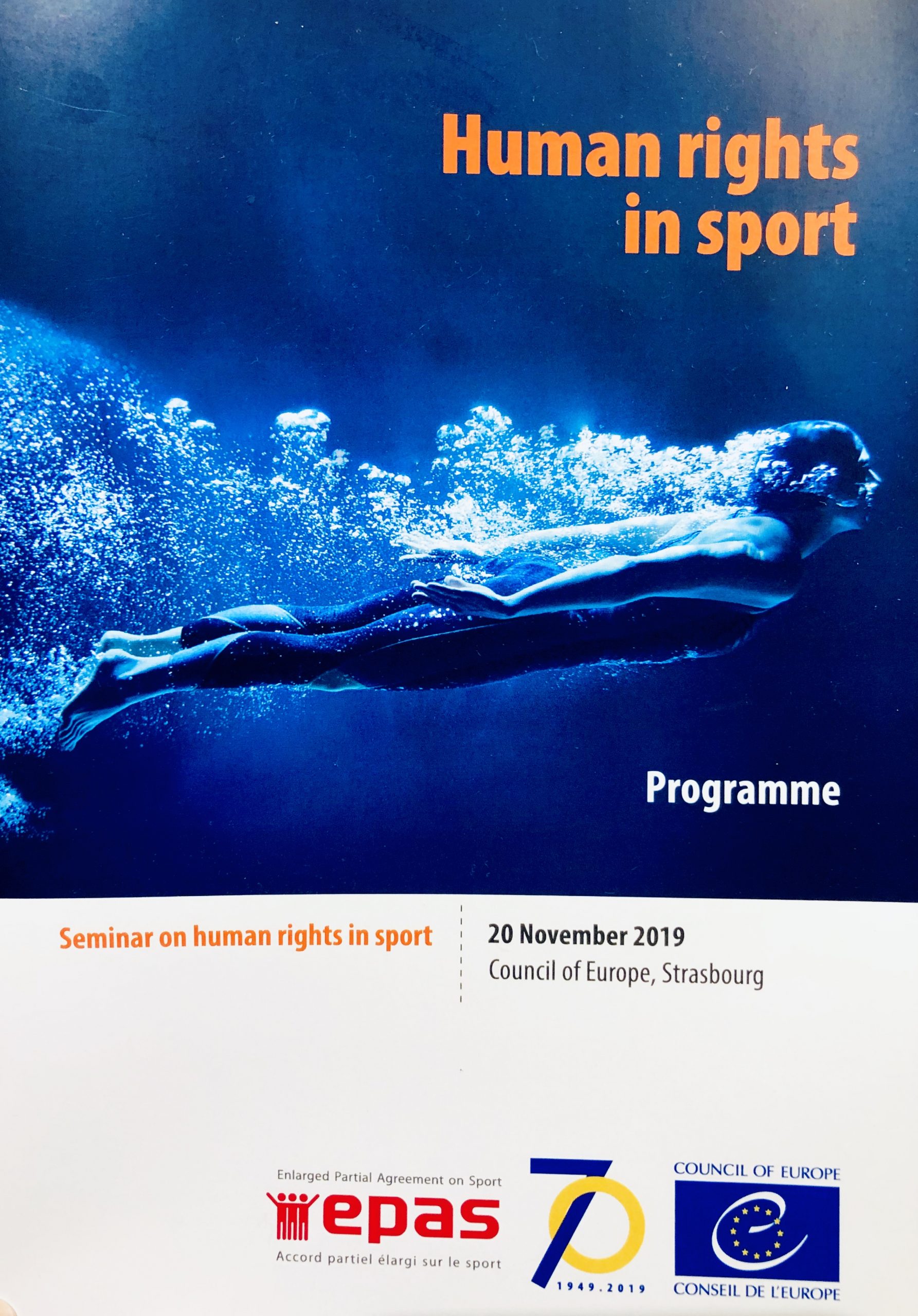 24 Nov

EASM's EPAS Debut: Court of Human Rights, November 2019
In October EASM was proud to announce that we had become a member of the Enlarged Partial Agreement on Sport (EPAS) of the Council of Europe. This week EASM was equally proud to have marked the first time we were represented at EPAS.
EASM's debut at a seminar for EPAS took place at the Court of Human Rights in Strasbourg on 20th of November 2019. During this seminar stakeholders were informed of recent developments on human rights in sport from both a governmental perspective as well as through the lens of sports organisations.
The HELP Education Programme was one of the many existing tools and initiatives that were presented in order to encourage dissemination.
During the seminar parallel workshops took place, fostering interesting discussions with key stakeholders in the respective fields.  The topics featured in these workshops were: discrimination, economic and social rights of athletes, freedom of sports press and the right to physical activity.
EASM is pleased to be included on the further exploration of such important topics in sports and society and we look forward to actively assisting the Council of Europe in the future.