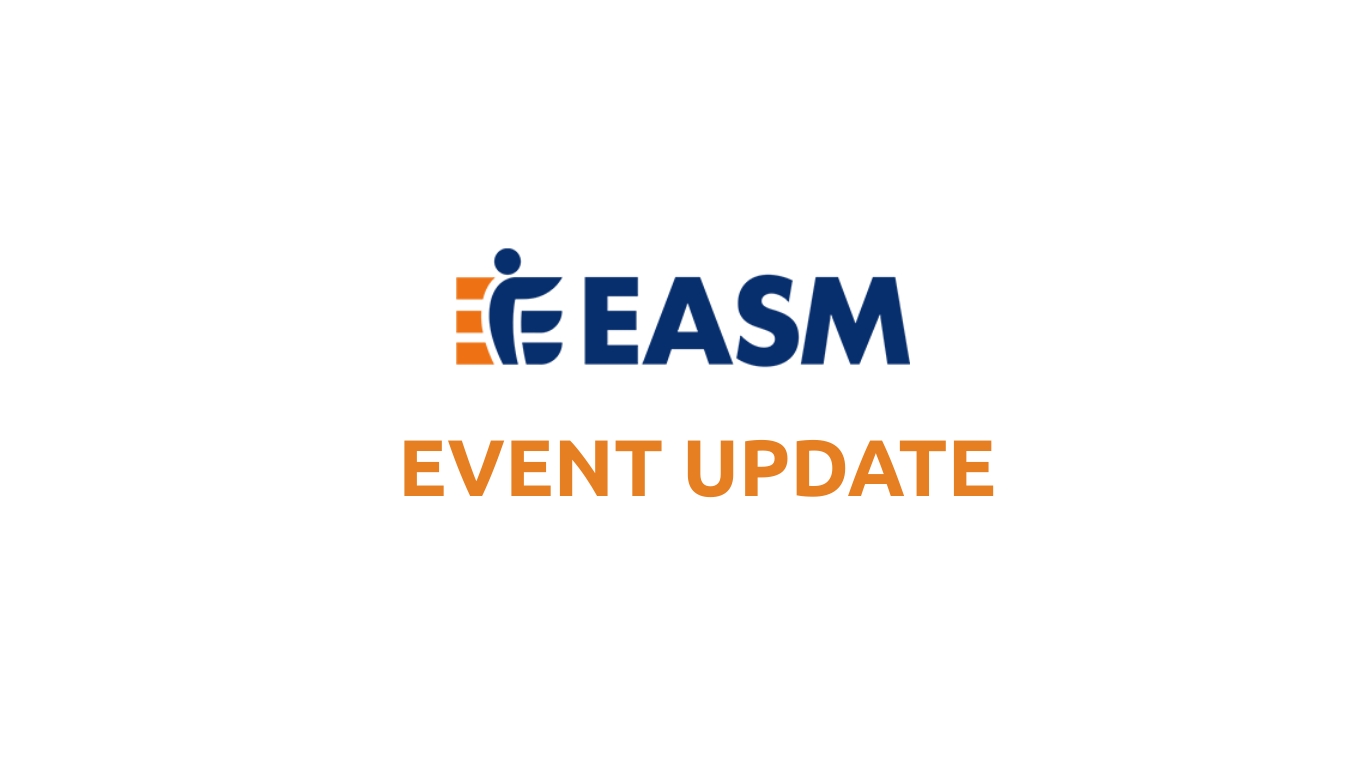 26 Feb

EASM 2021 Event Announcement
EASM Festival of Sport Management Research & Practice
Following our announcement last week that this year's EASM Conference will not take place, we promised that we would communicate an alternative event at which our community can meet once again.
We are delighted to announce that this year we will instead be introducing the 'EASM Festival of Sport Management Research & Practice'. The festival will consist of eight thematic, one- day events taking place from May to November.
The first event in the calendar will be hosted by EASM in June on 'The Impact of Covid-19 on Sport'. EASM will further host an event in September featuring the AGM.
For the remaining events we would like to invite our members and the wider community put forward their ideas to host a one day thematic event in partnership with EASM. The EASM office will provide infrastructure, promotion and support.
If your institution or organisation is interested in hosting one of these events, please follow the link to download the form to submit your expression of interest and return to the EASM Office (office@easm.net), by the 17thof March.
Should you have any further questions please contact Stefan.walzel@easm.netdirectly.
The call for abstracts will follow soon for which the submission deadline will be 26th April 2021 (23:59 CET).