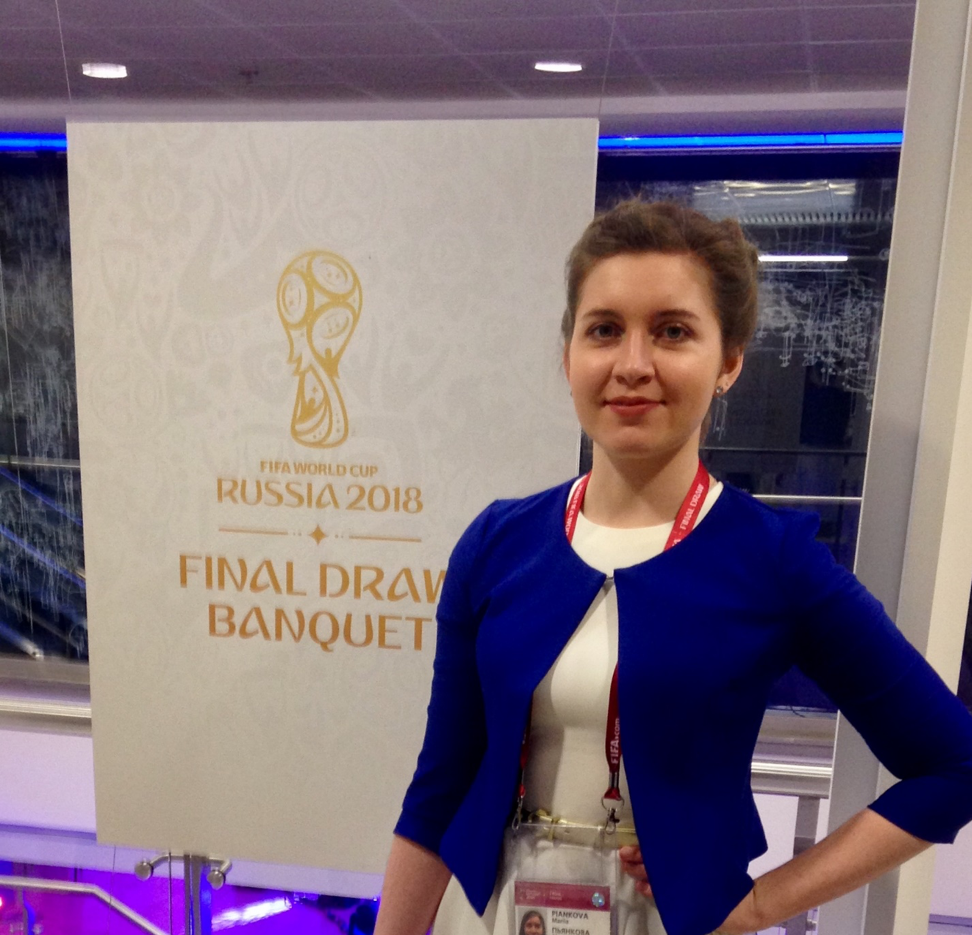 02 Sep

Maria about the importance of volunteerism in sport

Hi! Hej! Hallo! Privet!

My name is Maria, I am a 4th-year Bachelor Student studying Sport Management from Moscow, Russia.

I've always been fascinated by sports. At first, as an athlete, then, after an injury, as a spectator. That's why I decided to study Sport Management. During my studies I also discovered the importance of volunteering. It was only developing in Russia at that time. Until now I have been volunteering for about 6 years, worked at about 50 sporting events: local, national and international. The biggest ones were FIFA World Cup 2018, Confederations Cup 2017, XXII Winter Olympic Games in Sochi in 2014, IAAF World Championships 2013. I have gained experiences at almost all functions: managing athletes' requests in team services, dealing with VIPs in protocol, writing press releases in media services, assisting guests in spectators' services and more. Meanwhile, I work as a Business Assistant to a Managing Partner in a consulting company, Ward Howell, that is specializing in Executive Search and Leadership Development.

Something that I reflected on about EASM and the EASM Conference and the Seminars is the theme. While I find that e.g. children's integration in sport is not a common issue in Russia, facility problems were and still are a much bigger problem as well as lack of professional staff. Sport is becoming more globalized, and almost every person has sport in their life.