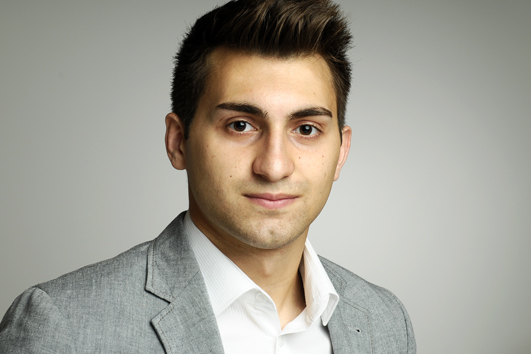 28 Aug

Daryousch is looking forward to exploring Malmö

Hello,

My name is Daryousch Argomand, I am 25 years old and I am from Cologne. I am studying Sport Management and Sport Communication at the German Sport University of Cologne. I am a very communicative person who loves sport, theoretical and practical. Furthermore, I like to travel and learn about other countries and cultures. In my spare time, I do a lot with my friends.

For me it is important to know many different people and in my opinion, it is helpful and exciting to have many contacts and a network of different friends.

I heard about EASM the first time at a seminar and due to my membership in the alumni association of my university. Dr. Stefan Walzel is a lecturer at the German Sport University and EASM's Secretary General. When he told us about the chance to participate in the EASM Seminar and the EASM Conference I could not wait to write my application.

I think the week in Malmö is a perfect chance for me to get to know other people, who have similar interests and attitudes. Hopefully, I get the chance to make friends. I also want to use the possibility to learn more about the field of Sport Management. I want to learn about news, new methods and trends within the field. I think the participation is very helpful for my personal development as well as for my career.

Last but not least I just want to have fun. During the spare time at the EASM Conference, I will use my chance to see Malmö and to spend time with new friends. I am looking forward to an exciting week, informative seminars and a fascinating Conference. I am thankful to share my thoughts and my experiences and hope you will enjoy following my experiences on this blog.