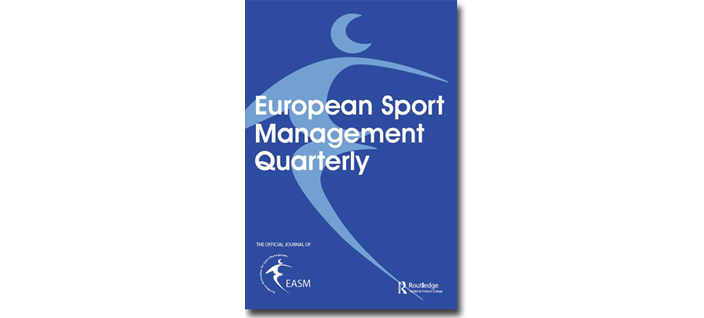 21 Jun

ESMQ success continues

Impact factor

The Journal Citation Reports® were announced at the end of last week, and we're delighted to reveal that European Sport Management Quarterly's 2016 Impact Factor has risen to 1.778. This is a huge jump compared to the 2015 Impact Factor of 1.019.

The 2016 Impact Factor saw 96 cites, to 54 citable items. This represents close to a doubling of the number of cites, compared to the 2015 Impact Factor (53 cites), with a stable number of citable items (52).

This is by far the journal's highest Impact Factor to date, since the journal's first, in 2010. This Impact Factor sees the journal jump in the Hospitality, Leisure, Sport, & Tourism category, to 18 out of 45, compared to 27 out of 44 in the 2015 Impact Factor. It also places ESMQ as the second-highest Sport Management Impact Factor within the category.

Five Year Impact Factor

The 2016 Five-Year Impact Factor has also increased to 2.087, with 263 cites to 126 citable items, compared to the 2015 Five-Year Impact Factor of 1.290, with 160 cites to 124 citable items. The Five-Year Impact Factor also places ESMQ as the second-highest journal in Sport Management.

Many congratulations and a huge thank you to Professor Tracy Taylor, the Associate Editors, Dr Ashlee Morgan, the Editorial Board, EASM, as well as the journal's authors and reviewers, for the hard work and dedication which has gone into achieving this.