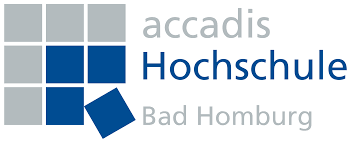 28 Aug

Research Associate – Sports Management

accadis Hochschule Bad Homburg, University of Applied Sciences is looking to hire a part-time (60%) research associate (m|f) for the area of sports management. The candidate is supported in his/her own doctoral thesis. The preferred start date is 01.01.2019.

Responsibilities:
Providing support for research projects in the field of sports management, in particular sports marketing and digitisation, financing in sports as well as sports personnel. This task is linked to the implementation of own research interests within the scope of a doctorate (DBA).
Collaborating in the sports management research group of accadis Hochschule Bad Homburg | University of Applied Sciences
Participating in third-party funding acquisition, e.g. in preparation of funding applications
Providing support in the organization and implementation of lectures
Qualifications:
Business degree (Master or comparable), ideally in sports management, sport economics, sport marketing or general management, business administration or related fields
Fluent English and German language skills
Knowledge of fundamental research concepts, practices and procedures as well as research methods
Ability to work independently
This is a 60 % job offer for three years (with an option for a one-year extension). The doctoral thesis (DBA) is written in English language in cooperation with Northumbria University, Newcastle Business School .
Please send applications exclusively by email to Marita Schubert.
accadis Hochschule Bad Homburg, University of Applied Sciences Marita Schubert
Du-Pont-Straße 4
61352 Bad Homburg, Germany
Phone: +49 6172 98420
Fax: +49 6172 984220
Email: m.schubert@accadis.com
http://www.accadis.com