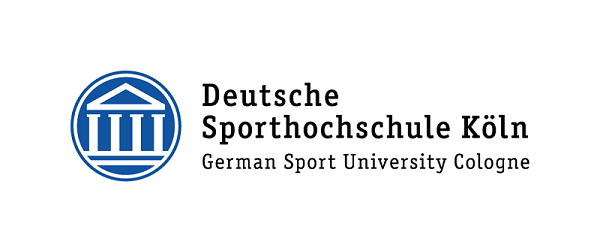 18 Jun

Postdoctoral Researcher (f/m/d)

 The German Sport University Cologne (GSU) is a research-intensive university with a strong commit-ment to high-quality research on all issues of sport, exercise and physical activity. With its diversity of disciplines, excellent international reputation and unique campus, the GSU offers an inspiring research and teaching environment to over 6,000 students from 93 countries and 1,000 employees. Learn more at www.dshs-koeln.de 
Postdoctoral Researcher (f/m/d)
in permanent employment or as civil servant with lifelong tenure
Applications are invited for a position as postdoctoral researcher in permanent employment or as civil servant with lifelong tenure at the Institute of Sport Economics and Sport Management (Department of Professor Dr. Breuer). The intended start is as October, 1st 2020. This is a full-time position which generally can be occupied in part-time as well, as far as in individual cases no compelling official reasons exist against it.
Your tasks
 Support of the research projects within the department (in particular programming and implementation of experiments, data analysis as well as the creation of publication manuscripts) 
 Co-creation of the research proposals of the department 
 Statistical consultation for PhD students of the chair 
 (English-speaking) teaching in the amount of 9 weekly semester hours 
 Supervision of final dissertations (bachelor and master theses) as well as the holding of examinations 
 Collaboration in the self-administration of the institute 
Required are
 Promotion in quantitative or experimental sport management research, sport economics or general economics 
 Relevant publication achievements 
 Excellent knowledge of econometrics and experiential economics 
 Excellent English language skills 
Desired are
 Research or teaching experience in sport economics 
 Knowledge of Python 
 Experience in raising competitive external funding 
 Positively evaluated teaching experiences 
 Confident appearance as well as a friendly and obliging contact 
The appointment as a civil servant is only possible, when at the date of employment, in addition to the general requirements, the civil service career law requirements of §45 "Landeslaufbahnver-ordnung" (LVO NRW) have been met. 
If the appointment to the status of civil servant should not take place, a classification up to salary class 14 TV-L is carried out when personal and collective bargaining law related requirements are satisfied. The classification takes places under consideration of personal professional experience. Further information on the level of compensation can be found here. 
The position is associated with a teaching commitment of 9 weekly semester hours/ F1 according to the teaching obligation regulation NRW. 
The German Sport University Cologne aims at increasing its female staff. Therefore, applications of qualified women are explicitly welcomed. Women are considered preferentially in accordance with the NRW State Gender Equality Act. 
Applications of people with severe disabilities or individuals of equivalent status are welcomed. They will be considered preferentially within the framework of legal provisions. 
The German Sport University Cologne supports its employees in the compatibility of family and work. 
Please send your convincing application including the reference number 2037-AOR-Management until 05.06.2020 as a composite PDF file exclusively to bewerbung@dshs-koeln.de. 
For questions regarding the scope of duties, please contact Univ.-Pr. Dr. Breuer under the phone number +49221 4982-6095. In the case of legal and procedural enquiries, Ms. Lindner is available for further information under tel. +49221 4982-7600.
Visit us on our homepage www.dshs-koeln.de. There you will find information under www.dshs-koeln.de/datenschutz/ on the handling of personal data submitted for the purpose of the application.