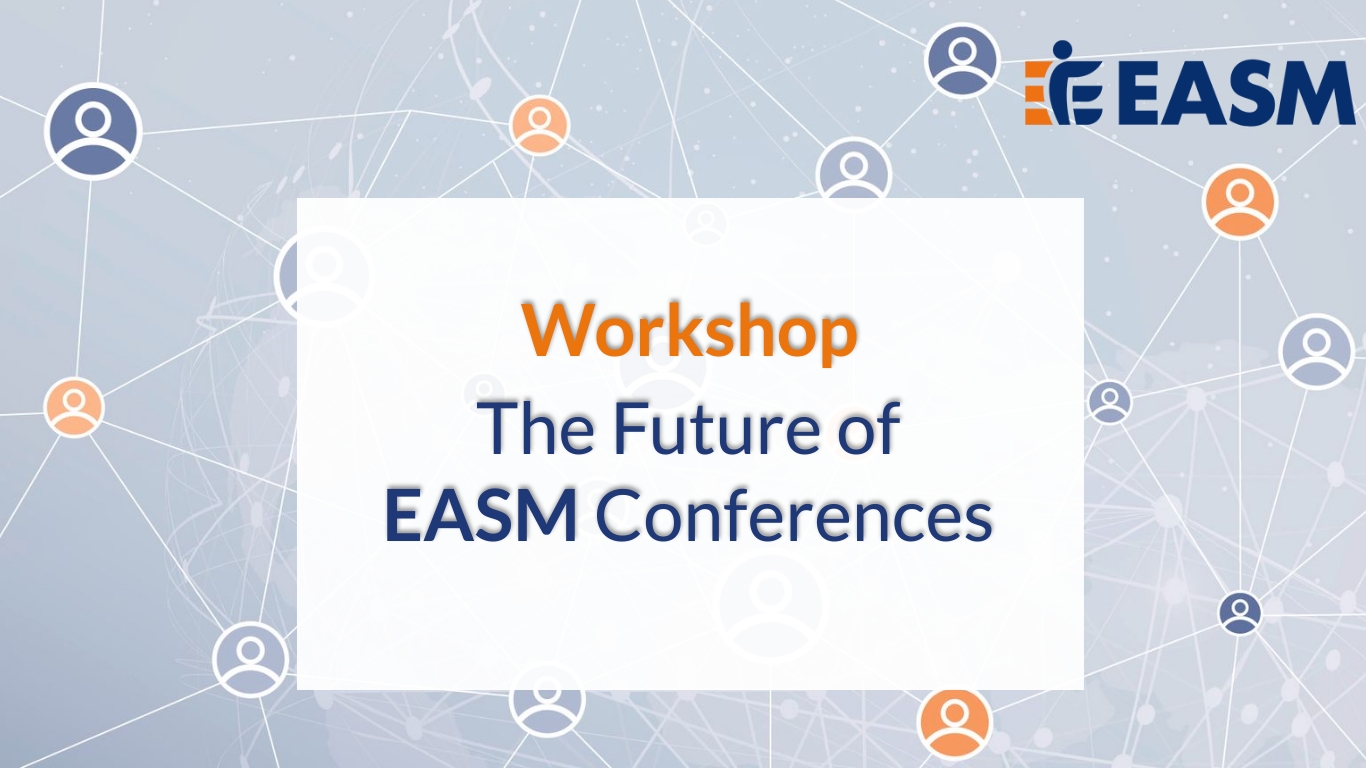 22 Oct

Workshop: The Future of EASM Conferences

Yesterday the EASM Board, members of the EASM Advisory Board and Local Organising Committee members of the upcoming EASM conferences met virtually to discuss the future of EASM conferences.

The aim of the workshop was to:

– Explore future scenarios given the COVID‐19 Crisis,

– Collect insights on future academic conference trends and on what attending live and digital EASM conferences means for delegates in terms of content and networking opportunities

– Develop pathways for EASM student and Ph.D. members from the EASM Summer School, the EASM Student Seminar, and the EASM Ph.D. seminar to the main conference.

We are delighted to share the three main initiatives that stemmed from this workshop and will be discussed further:

– The Future of the EASM Student Seminar

– The Sustainability Concept & Charter for EASM Conferences

– Digital, Hybrid, Analogue—the Future of EASM Conference Formats

Our community has adapted to the challenges we were faced with this year and we are delighted to be making such progress and creating new opportunities in securing the EASM Conferences' future.