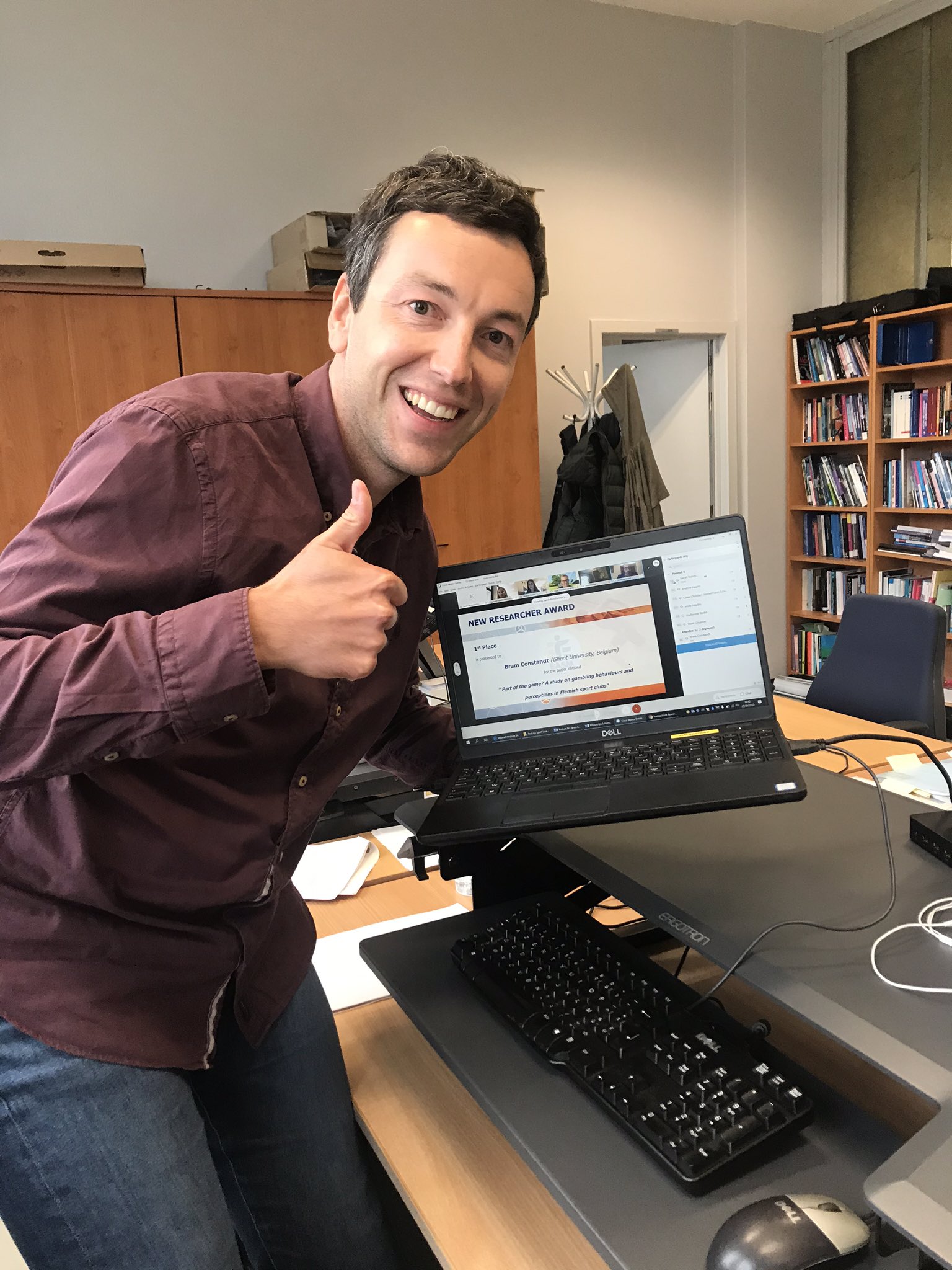 05 Oct

New Researcher Award 2020
We would like to say a huge congratulations to the winner of the New Researcher Award 2020 : Bram Constandt
The finalists of the New Research Award presented their work on Friday 18th September and the winner was announced at the closing of the conference on Friday 25th September.
The finalists were:
Michael Naraine – Welcome to Champ Camp: An observational study on the education and preparation of youth athletes for a multi-sport event.
Bram Constandt – Part of the game? A study on gambling behaviours and perceptions in Flemish sport clubs.
Kyungyeol (Anthony) Kim – Conceptualizing Switching Costs in Fitness Centres: A Reflective-Formative Model.
We would like to extend a big thank you to Andrea Geurin for chairing the award committee and the panel of experts.