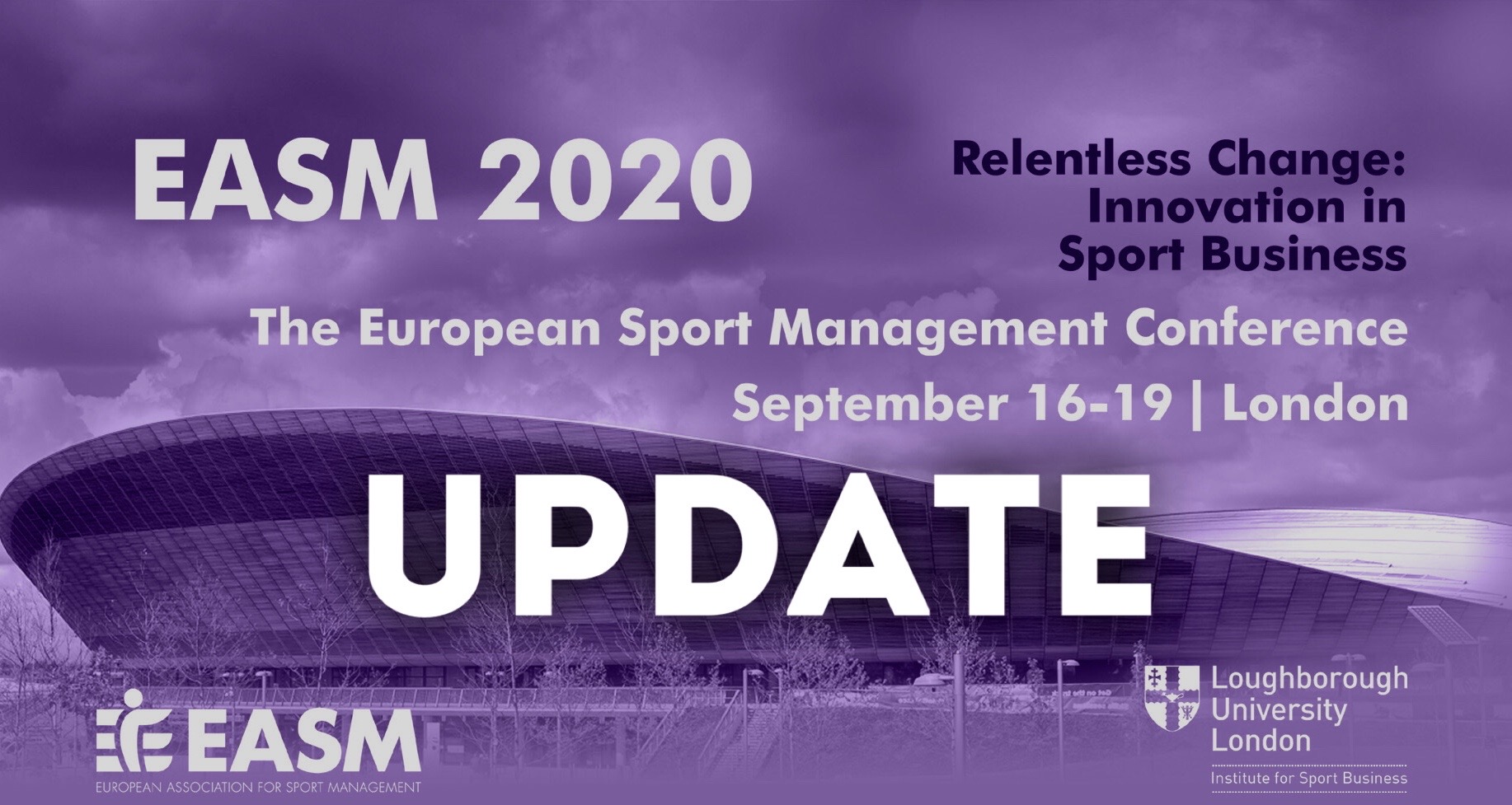 17 Feb

EASM Conference Announcement
EASM 2021 Conference Format Adapted Due To The Global Pandemic
Dear EASM community,
We hope you are all keeping healthy and having a strong start to 2021.
As the global COVID19 situation has developed, we have had to reflect on the feasibility and viability of our community meeting this year. Taking multiple factors into consideration, we have come to an agreement with Loughborough University that the London 2021 conference will not take place.
"We would have loved to host the EASM conference in London this year, but the unpredictability is too high, making it impossible to plan such an event in a professional way and with the highest standards we are aiming for", said Prof. James Skinner, head of the local organising committee.
EASM President Vassil Girginov thanks James Skinner, Emily Hayday and the entire team for the efforts they invested in this event: "I am incredibly sorry for the colleagues who have worked with great commitment and passion over a long period of time to make this event possible. I very much hope that we can welcome the EASM community to a conference at Loughborough University London in the near future."
In light of this, the EASM Board has begun preparing a digital format so our community can meet again. We will publish the timeline for the 2021 EASM virtual gathering on Wednesday, 24thFebruary 2021 and will keep the community informed on the next steps of this virtual event.
Thank you for your understanding and support.