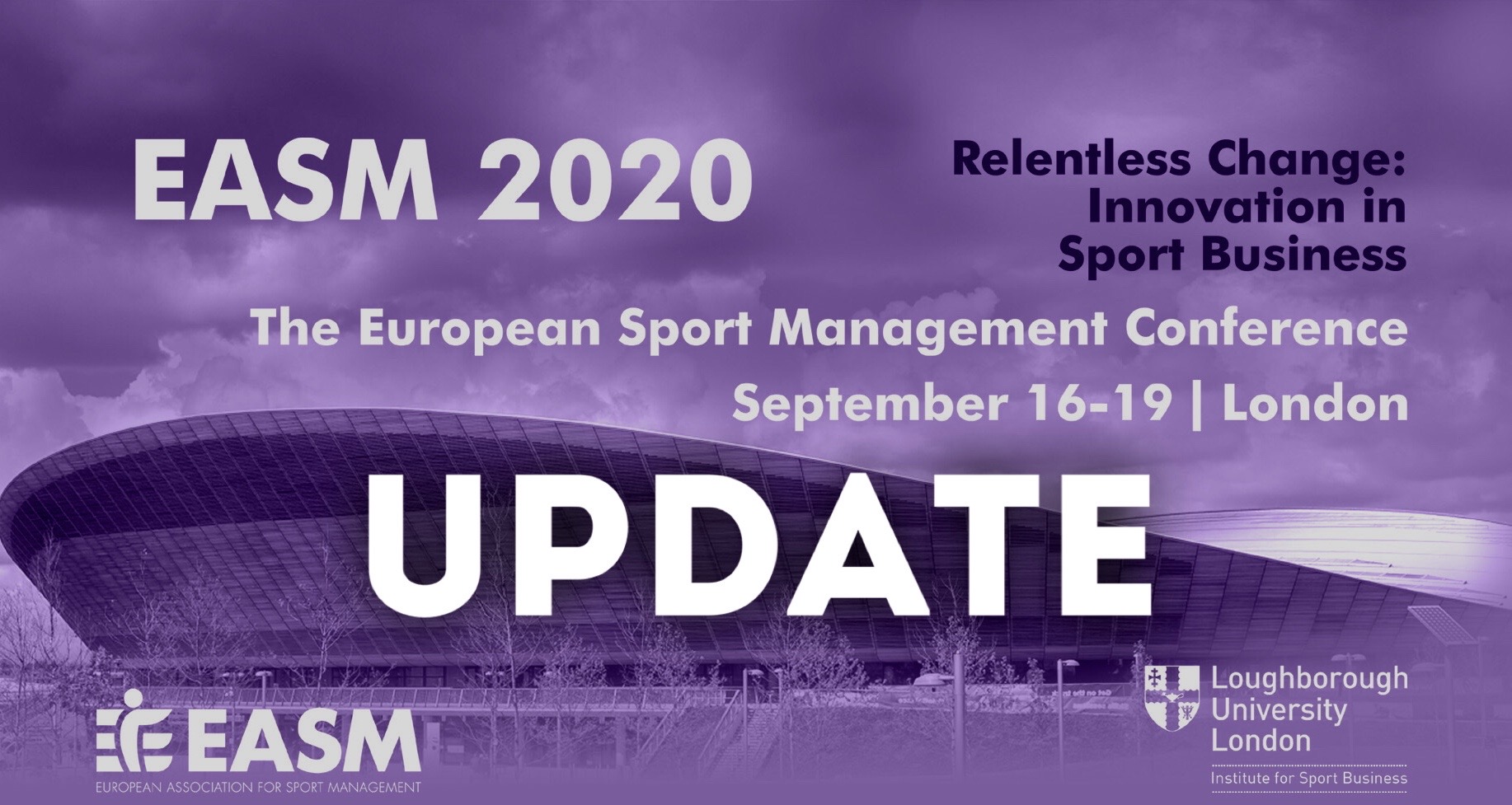 19 Mar

EASM Conference 2020 Update

Dear EASM Community,

We appreciate that the current situation may raise several questions and uncertainty. The Local Organising Committee of London 2020 in cooperation with the EASM Board is carefully evaluating the risk of COVID-19 on this years conference hosted at Loughborough University London. We are also following the UK Government's advice on the situation, which is reviewed daily and appreciate that this might differ from other countries. For the time being the we are still planning to proceed with the conference at this stage, we will be sending further updates on any developments within the next two-weeks. You are still able to submit abstracts and register for the conference at the moment and we encourage you to do so. If the situation changes, we will explore opportunities for reimbursements and/or credit towards future EASM conferences in 2021 or 2022. Please don't hesitate to contact info@easm2020.com with any questions you might have.

Stay safe and healthy!