16 Oct

EASM becomes a member of EPAS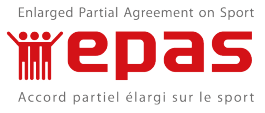 EASM is proud to announce that the association has become a member of the Consultative Committee of the Enlarged Partial Agreement on Sport (EPAS) of the Council of Europe.
The Consultative Committee of EPAS  currently consists of 26 sport NGOs advising the Governing Board of EPAS on sport matters. EASM will work closely with the representatives of national sport ministries and will raise and discuss issues of concern to contribute to future policies in sport. 
EASM's partnership application was accepted last month and the EASM Board is looking forward to representing the community as the voice of Sport Management in Europe.