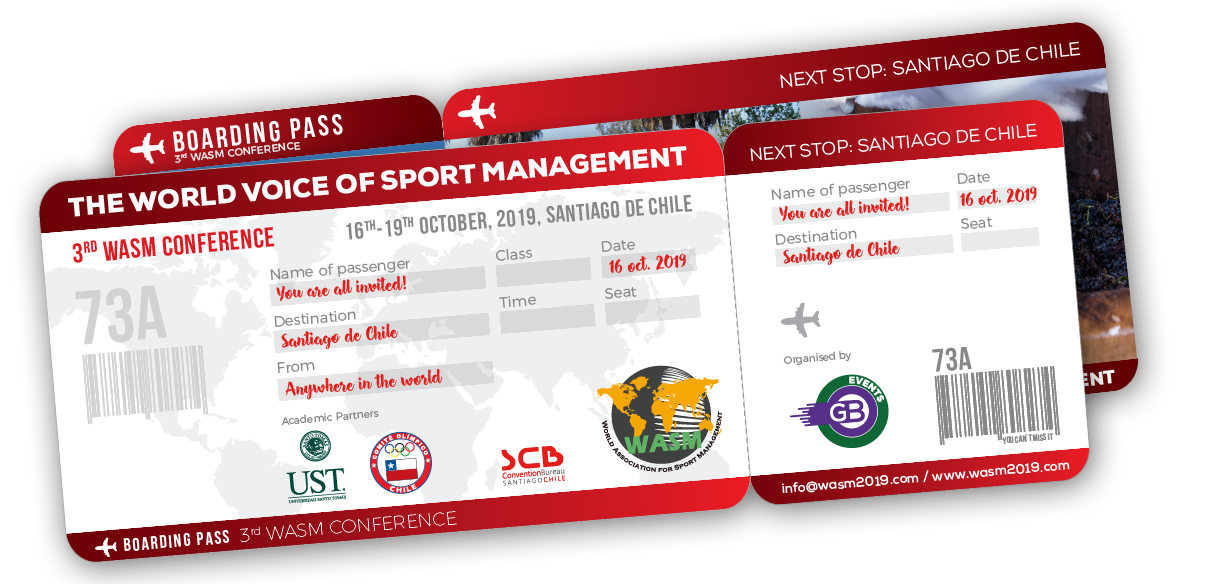 14 Nov

Call for Abstracts for WASM 2019

The World Association for Sport Management is very proud to organize the 3rd WASM Conference on 16th – 19th October 2019 and is inviting you to join with your research your presence. The conference is moving to Santiago de Chile where the Universidad Santo Tomás will be the host university.

Through the theme of "The World Voice of Sport Management," WASM will bring together students, scholars, practitioners, and professionals from around the world to share expertise and knowledge about the global venture of sport business. The idea behind the theme is a focus on advocating for inquiries into sport business theories, practices, issues, networking, collaborations, and cooperation in a globalized world. The conference will serve as a platform for cross-national and cross-regional exchange of ideas and best practices.

Now it is time to start preparing your abstract and submit in line with the abstracts submission procedures outlined on the official WASM website at www.wasm2019.com. Deadline for Submission of Abstracts is 1st March 2019.